JOIN THE LARGOU RUGS FAMILY
Subscribe to our newsletter for new updates, offers and coupons, plus get notified when there is a huge discount.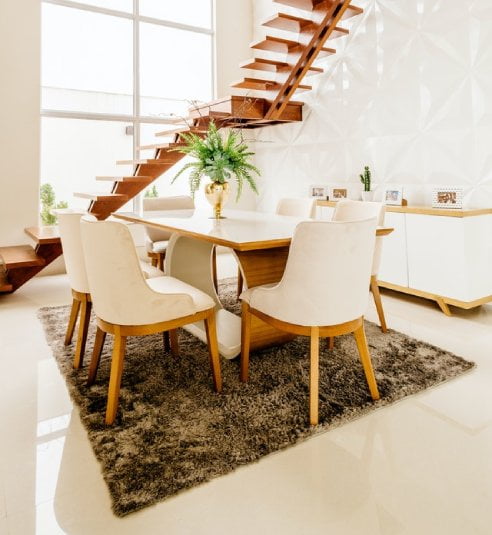 THE MOROCCAN RUGS YOUR HOUSE DESERVES
We are always happy to see our customers pictures.
Tag @largou_rugs in your insta photo or send us your picture so we can feature you!
Largou Rugs is your secret place to find beautiful moroccan rugs. Contrary to many rug stores, we are not a general rug store, we specialize in moroccan rugs. And because we are confident in the quality of our rugs, we have a 30 days return policy.
We live in morocco, and we are happy to be part of the moroccan rug industry. We take advantage of our expertise and relationships with some of the best suppliers and weavers in morocco, to provide you with the best quality moroccan rugs and the lowest prices possible.
We offer free shipping worldwide, we don't charge our customers with hidden shipping fees at the shopping cart.
We want to supply our customers with some of the best rugs in the world, because we know they want the best for their homes. We call moroccan rugs (also known as berber rugs) the iphones of the rug industry.
Moroccan rugs are some of the most wanted house luxuries on the planet. They have become very popular, and for a good reason. These amazing rugs bring beauty and life to the room without the expense and hassle of a complex redecorating.
But bringing these luxurious items to your house can be a challenging task. Especially these days, where it's easy to fake rugs, where someone can claim to have authentic moroccan rugs, while the rugs scream they are not from morocco.
Largou Rugs is here to make this challenging task a walk in the park. A fun and easy experience, from the beginning to the end.
All of our rugs are authentic 100% handmade rugs. They are made in morocco, and they are available in different designs and colors. From the famous beni ourain rugs to the mysterious boujad rugs, and from white rugs to colorful rugs.
Shipping rugs overseas is something we excel at. We deal with reputable shipping companies, companies that offer the best shipping conditions for rugs, companies that value speed and have a good customer service.
We are always eager to communicate with our customers, their trust means a lot to us, and their comfort is a priority for our team.
We welcome questions and inquiries, because we understand and respect the concerns of our customers, and because we want to meet and exceed their needs and expectations.
This is the Largou Rugs experience, we handle our luxurious handmade rugs with care to ensure high quality, we deal with professional shipping companies because we understand the importance of logistics and transportation, we treat our customers with respect and empathy and not as statistics on a dashboard because we like to treat customers the way we would like to be treated.
Moroccan rugs are an incredible choice to effectively upgrade the decor of your room and make it more beautiful, whether you are looking to simply make a few changes, or planning for a bigger decorating challenge, and with Largou Rugs, decorating a space using a moroccan rug can be easy, affordable, and a lot of fun.
We work hard to help our customers distinguish their rooms. We work hard to help them get the rugs their homes deserves.